OTR Essentials for Truck Drivers from Bay & Bay Transportation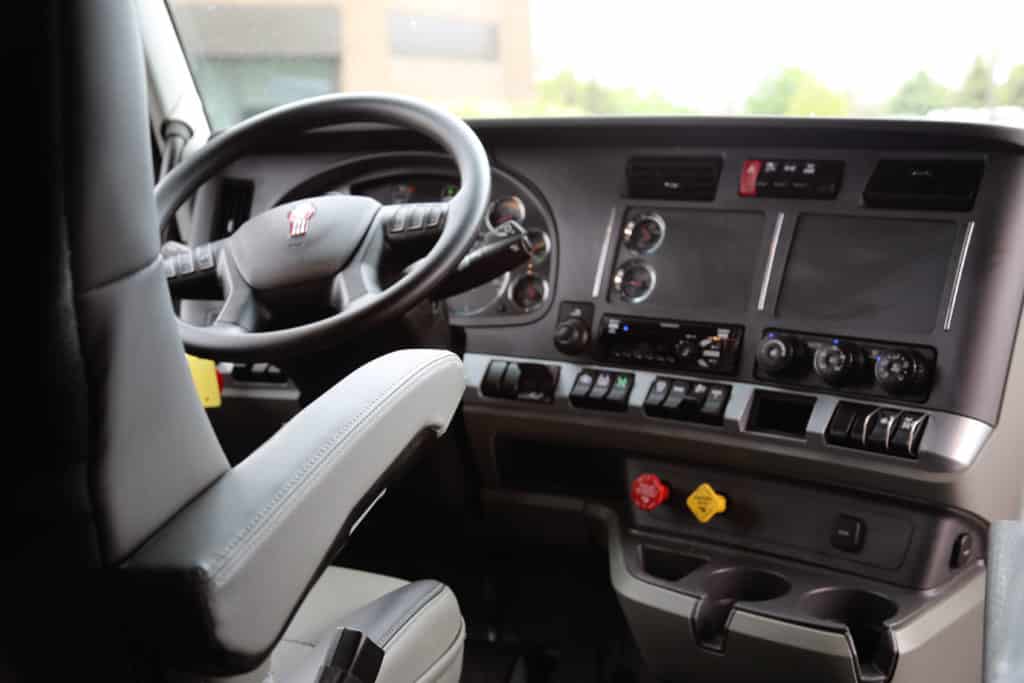 At Bay & Bay Transportation, our OTR drivers have the same basic needs as those with a stationary job - they just have much less room to store it! Experienced truck drivers have narrowed down the essentials needed for long trips to keep both the truck driver and the truck running smoothly. Here are some suggestions for newbies and veterans alike. The essentials can be split into the following categories:
Truck Tune-ups: Having the necessities for your truck is just as important as having items to meet your own personal needs. Make sure your truck is stocked with the right tools to deal with any minor problems or help with the loading or unloading process. Pick up a Trucker's Atlas in case other means of navigation fail. This falls under the DUH! category but, you know that a CB is also a great way to stay in communication with other drivers who can give you a heads up about traffic snarls, road construction or other conditions that may affect your trip. Use it accordingly.
Personal Needs: Whether it's clothing, toiletries, or something in-between, your needs don't suddenly change once you're on the road. The bright side is that clothing can be minimized by re-wearing pants or shirts every now and then. Be sure to bring a jacket no matter where you are traveling, but especially if you are driving through changing altitudes. The right footwear is needed and it's important to make sure you have the correct boots for the job, like steel toe boots for safety if you're driving a flat bed. Getting the proper amount of sleep is very important on the road. Invest in an indoor sleeping bag (they take up less space) to move from bunk to bunk and still have a comfortable night's sleep...like at home. Don't forget your pillow! Communication is another essential, especially on an unfamiliar route. Make sure you have your cell phone as well as a charger that works in the truck. Finally, have at least one (if not multiple) pairs of sunglasses. You're first trip on a westbound road at sunset will prove why they are such an essential item.
Free Time Entertainment: The easiest and most efficient way to store any type of entertainment is to invest in a portable music player, an e-reader, or a laptop computer/tablet PC. Books are clunky, and changing CD's can become a distraction while driving. With an e-reader you can bring your entire library with you and take up less space than one single book. Similarly, playlists can be made for portable music players so that you'll barely have to touch the device between stops. A laptop is also a possibility, though you'll have to invest in a wireless internet card if you want to use it anywhere besides a truck stop. Similarly, a laptop is an efficient use of space, holding your entertainment, communication, and another possible charging station for electronics when stopped on the road. Make sure to have chargers and adapters for any electronic you may bring with you.
Odds and Ends: Sometimes it's better to be over prepared. On the road, you may need work gloves for random repairs or to make loading or unloading easier. Wet wipes are great for small spills and to clean up between showers on the road. An emergency kit with food and supplies in case of a breakdown is always a great idea. There is no set list of odds and ends for the road since every driver will tell you something different relating to their preferences. However, it never hurts to be prepared for every instance and there are plenty of ways to make the most efficient use of your space.
Whether it's a long or short trip, Bay & Bay Transportation deals with all different types of transportation needs. Our drivers are professionals, both in the trucking world and in the efficient use of space. If you're interested in truck driving jobs with Bay & Bay Transportation, please visit our truck driver jobs page for more information about applying.