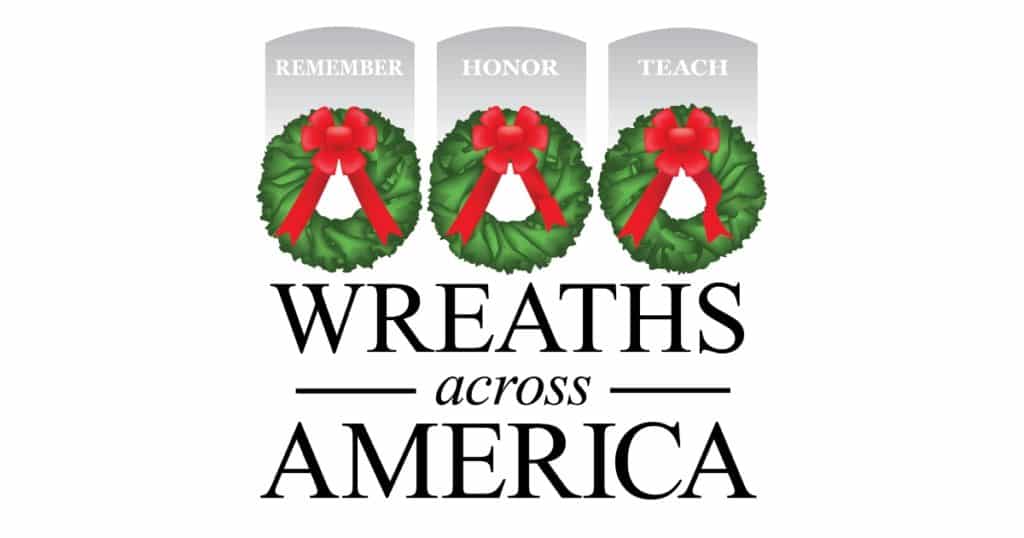 The holiday season is a time to gather and celebrate with family, but sadly, sometimes family isn't around to make it to these festivities. Bay & Bay Transportation has a long history of honoring military men and women and their families. The holidays can prove to be an exceptionally hard time for those whose loved ones have sacrificed their lives for our country, and emotionally difficult for those with loved ones who are currently fighting to keep our country safe. For the second year in a row, Bay & Bay Transportation is proudly donating time and resources to Wreaths Across America, a program that honors our soldiers by decorating the graves of military personnel.
Through the Wreaths Across America program, Bay &Bay Transportation will help deliver over 300,000 wreaths to grave sites. In particular, this Saturday, December 14th, we will help deliver two loads of wreaths to Arlington National Cemetery in Virginia, our nation's most prestigious military resting place. Driver Bruce Stykel and Randy Verwink, along with Vice President of Operations Zack Little, will be at Arlington representing Bay & Bay Transportation in tribute to those who have paid the ultimate sacrifice for our country.
The mission of Wreaths Across America; to Remember, Honor, and Teach, is a powerful one. The program operates and relies strictly on volunteers, a group that Bay & Bay Transportation is gratefully proud to be a part of. Through careful coordination, delivery of wreaths to cemeteries throughout the 50 states will occur on Saturday, December 14th. If you are interested in attending a ceremony, Fort Snelling National Cemetery will be conducting a short ceremony at 11 am this Saturday in Minneapolis. The cemetery is located at 7601 North 34th Avenue South.
Whether deployed or departed, we owe all of our service men and women our deepest thanks for their dedication and sacrifice. To all veterans and active military personnel everywhere, Bay & Bay Transportation humbly thanks you for all that you do, and truly appreciates the honor, sacrifice and commitment to duty you willfully provide everyday in defense of our great nation.