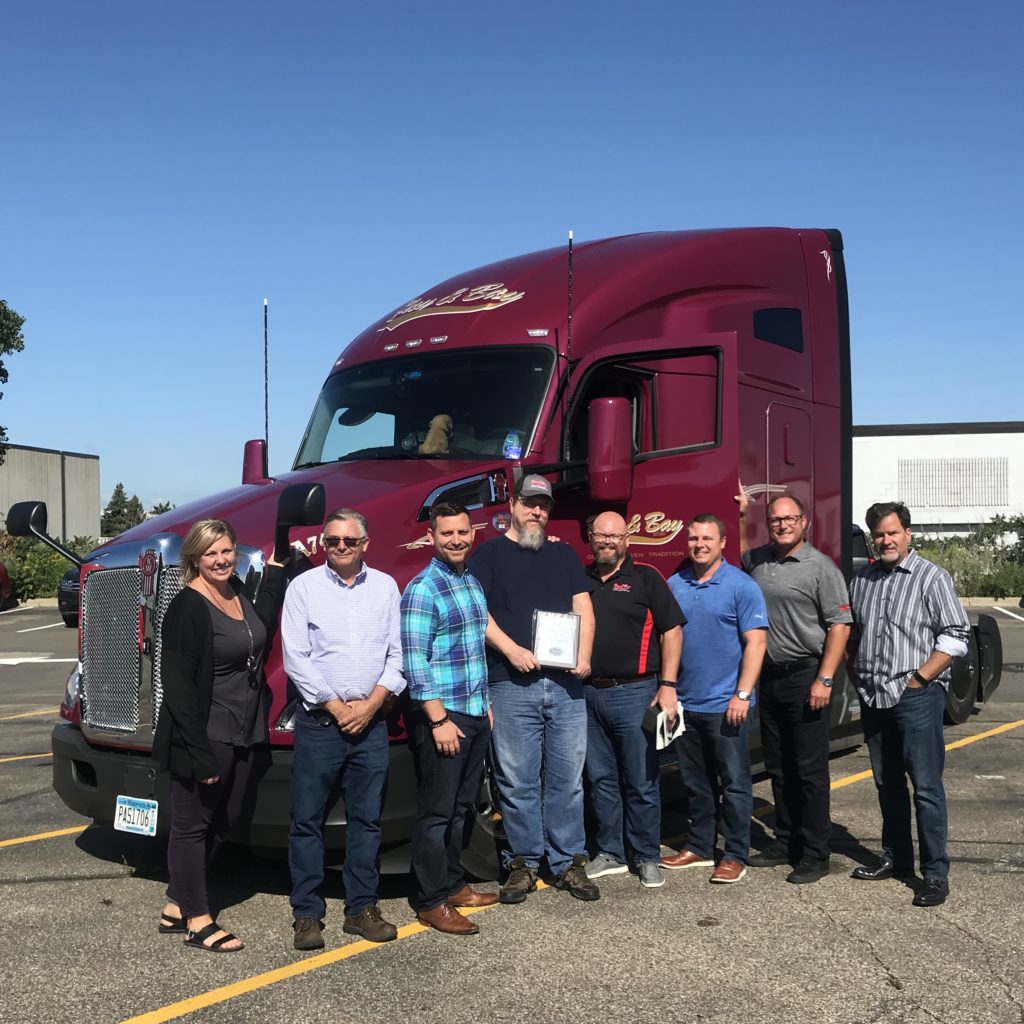 Buying for the loved ones in your life can sometimes be a struggle. It can be even harder when they are on the road with limited mobility and access to electronics! After all, what fun is a new tablet when you rarely get to use it? Bay & Bay Transportation has compiled a list of stocking stuffers for that special truck driver in your life!
Gift Cards
The old standby is, of course, gift cards! These are especially useful for truck drivers since they frequently stop at gas stations or big box retailers. Be sure to gift them a card to somewhere common so they don't have to search very far to find their favorite store.
Travel Mugs
It's no secret that truck drivers work long hours. Help them keep up with their caffeine intake by giving them a travel mug. You can find 12 oz mugs to 64 oz jugs to keep your driver trucking along.
Leather Work Gloves
No one likes to be cold! When truckers are preparing their rigs for travel, a nice pair of durable work gloves can help speed up the process, preventing frostbite and small scratches.
Polarized Sunglasses
Sunglasses are especially important during the winter. Rays bounce off of snow and glare up at you. A nice pair of polarized sunglasses can help truck drivers protect their eyesight and look stylish!
Sandals
Truck stop showers can sometimes be a little iffy. Though winter seems like a crazy time to purchase sandals, they make for a great stocking stuffers. Keep your feet and the rest of your body clean by boldly strolling confidently into any truck stop shower room.
We wish the families of all of our truck drivers a very Merry Christmas and Happy Holidays. Hopefully these few tips will help you stuff those stockings full of treats that any truck driver would be ecstatic to find!
If you'd like to become a part of the Bay & Bay family, be sure to check out our driver opportunities page.