Annual Driver Banquet Honors the Drivers of Bay & Bay Transportation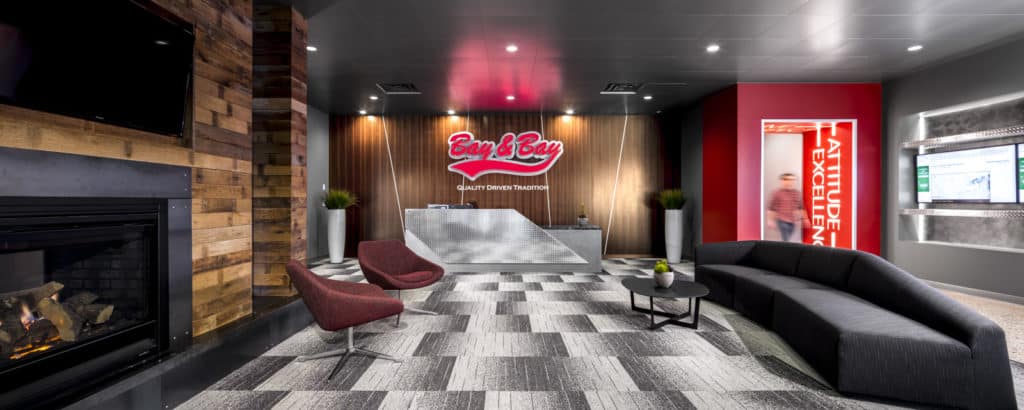 Bay & Bay Transportation recently recognized our outstanding drivers at our fourth annual Driver Banquet and Top Dawg Awards held February 1st, 2014 at the Sheraton Bloomington in Minneapolis, MN. Many of our drivers attended the banquet to celebrate and see who would come out on top of each division of drivers during our annual Top Dawg Awards. All Top Dawg winners received a plaque, a decal for their truck, a gift card, and raffle tickets.
This year's Top Dawg Awards were presented to the top producing drivers in each division. The winners were: Jorge Berrios (Rosemount- CO), Pam Hokanson (Rosemount – OO), Greg Swanson (Lake Elmo), and Al Huitt (Burnsville).
The Top Dawg Award winners weren't the only drivers to walk away with prizes. Raffle prizes included a $500 Sears gift card, a Benelli shot gun, a 50" flat screen, and an iPad mini.
Our biggest prize this year was a certificate for a trip to the destination of the winner's choice. The winners this year were Anselmo Corral, Al Huitt, Brian Bennington, and Greg Swanson.
Also honored at the Driver Banquet were previous and current Drivers of the Year and Wall of Famers. The Wall of Fame recognizes truck drivers from Bay & Bay that have been with the company for 10 years or more.
The Driver Banquet consisted of a cocktail reception, dinner for the drivers, their guests, operations, and other essential employees.
Bay & Bay Transportation would like to congratulate all of our winners and say thank you to all who attended the annual event. We hope to see you all again next year!
If you would like to work for Bay & Bay Transportation, check out our Driver Opportunities or click here to apply online!