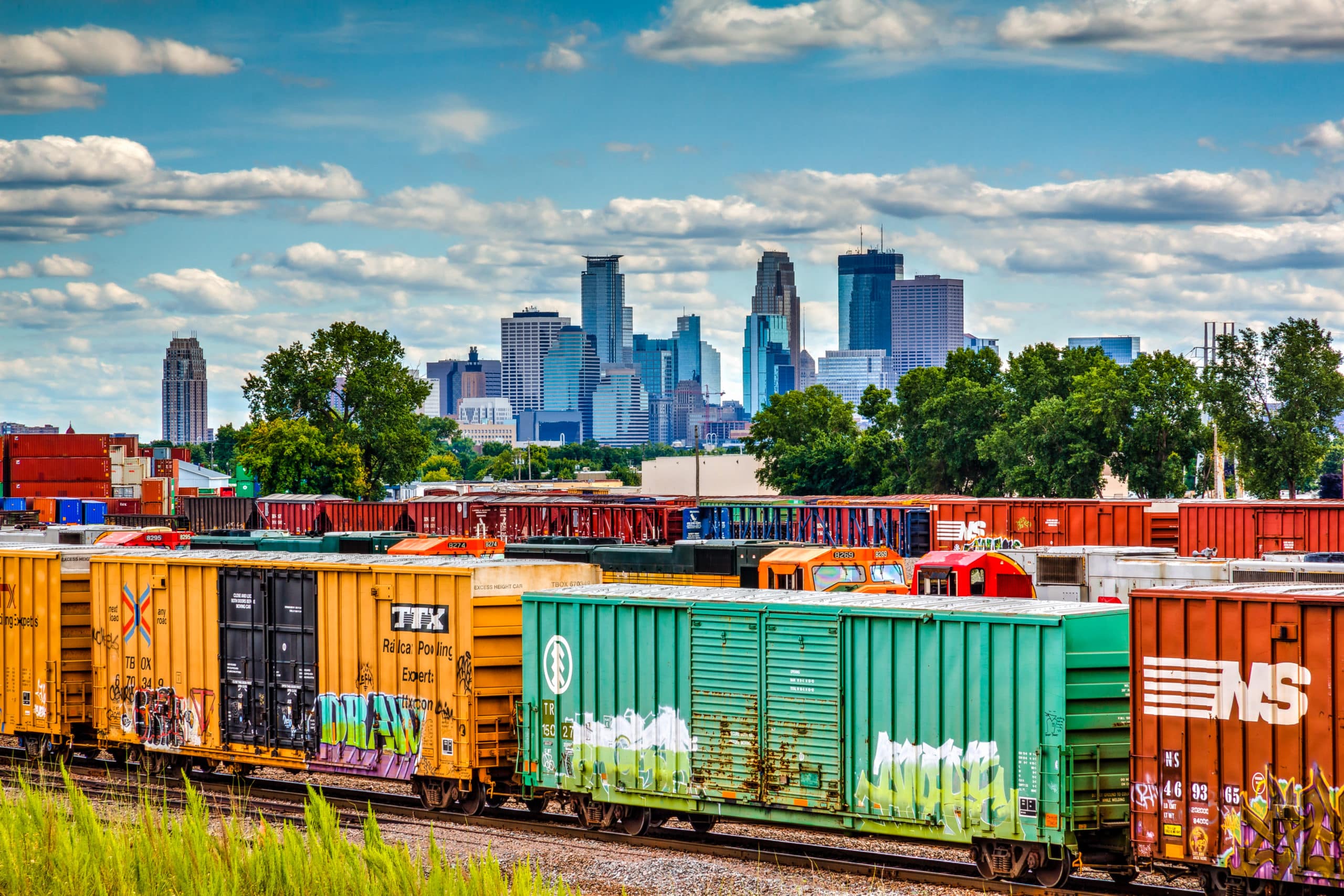 Intermodal
Reduce Your Carbon Footprint.
Intermodal Transportation
Bay & Bay has over 50 years of Intermodal experience. With direct access to all class 1 railroads and private-asset providers, we offer multiple service options including standard and expedited service across North America. We also have relationships with major ocean carriers to access their equipment for domestic re-positioning.
Benefits of Intermodal
Cost Savings
Drop Trailer / Container Pool Friendly
Daily Tracing Records
Access to Thousands of Containers
Environmentally Smart
Why Choose Bay & Bay?
Over 50 Years of Intermodal Transportation Experience
Mode/Load Optimization
Proactive Accessorial Management
40 Foot Containers
Did you know a 40 foot container can hold the same weight as a 53 foot container? Often times the smaller rail container comes at a reduced rate compared to longer shipping containers. Bay & Bay Transportation is proud to offer 40 ft container services capacity in tight markets. Wondering if a 40 ft or 53 ft container is right for you? Give us a call and we'll explore your options – we are proud to offer both!
Memberships
We Make It Easy
The experienced staff at Bay & Bay knows the ins and outs of working with rail carriers. We'll select the best routing and schedule for your specific transportation needs. You get the savings of rail, combined with the convenience and reliability of over-the-road. Shipping Intermodal has never been easier!
What Makes a Shipment Good for Intermodal?
If you are in need of drop containers at shipper and/or receiver
Length of haul is 700 miles or more
Origin and Destination are near rail ramps
If you are looking for cost savings vs OTR
Reduce Your Carbon Footprint
Did you know an intermodal train removes 280 trucks from the highway? Do your part to improve our air quality by using the "greener" mode of transportation.

Work With Us
Shipping via Intermodal has never been easier.