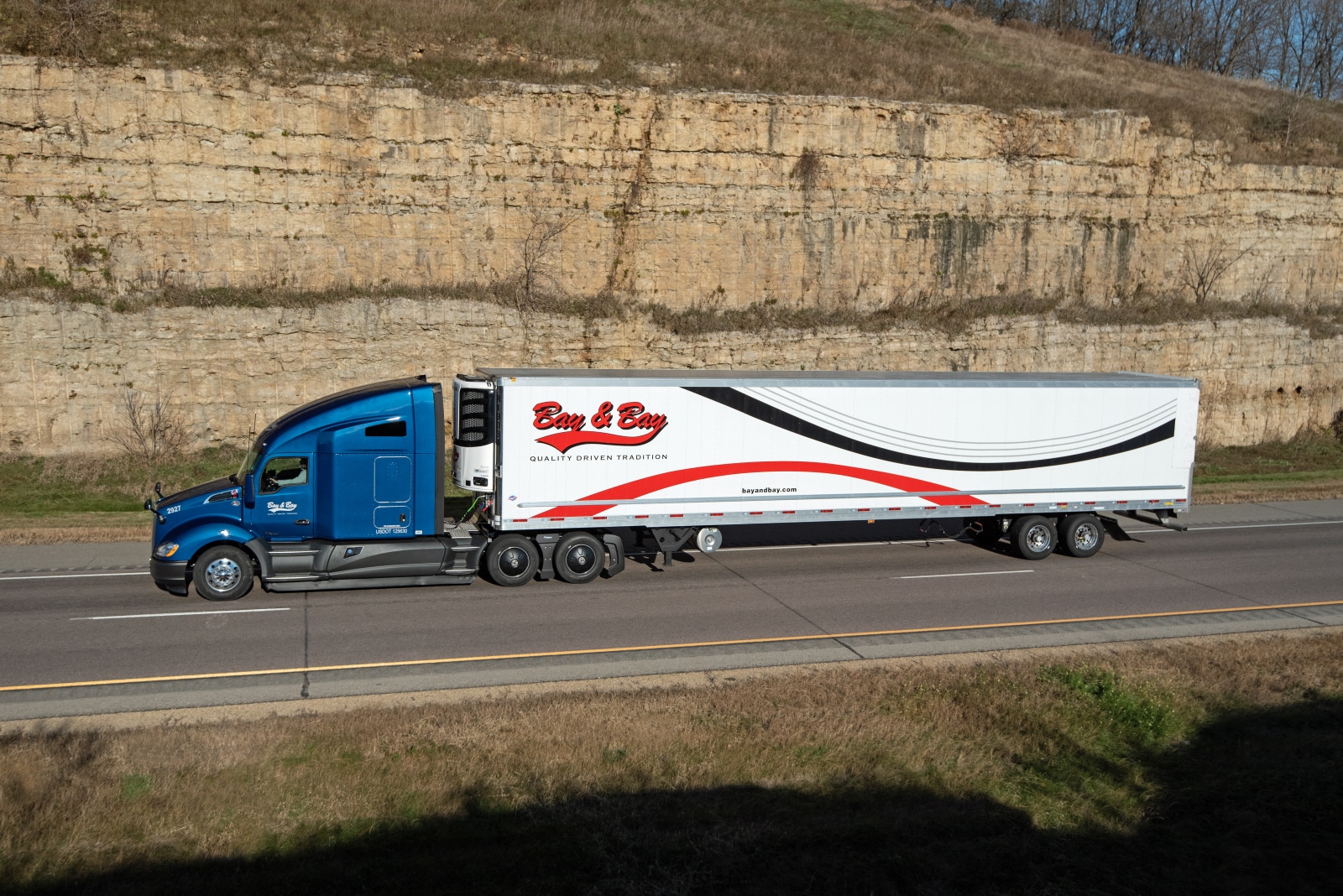 Owner / Operator
Your Business Miles Ahead
As a Bay & Bay Independent Contractor, you'll receive the support you need in order to build a successful business.
"I think Bay & Bay has been very supportive. If I need to get home for something, they get me home."
~ James Fox, Bay & Bay Owner Operator
DISCOUNTS & ADVANTAGES
Paid by PC Miler Practical Miles
HUGE Fuel Discounts
Shop Available At Yard
2500-3000 Average Miles per Week
70% Linehaul + Fuel Surcharge*
In-Cab Scanning For Quicker Settlements

Work With Us
If you are a motivated, success-oriented owner/operator, we want to talk with you.
*Additional rules or fees may apply. Please speak with a recruiter for full details