Bay & Bay is looking for experienced truck drivers in Minnesota and across the US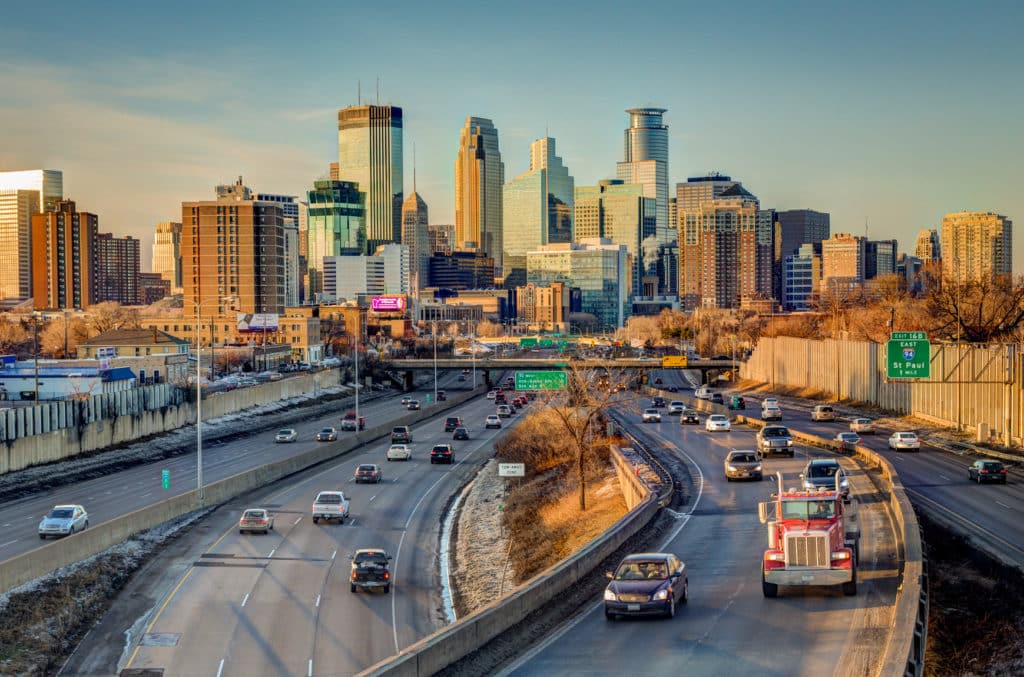 By now, you've probably figured out that Bay & Bay takes great pride in our employees. And we want you to become part of the team! We are looking for experienced truck drivers in Minnesota, the Midwest, and the East Coast to help us meet the demands of our customers. What exactly do we mean by "experienced truck drivers" though?
To put it in simple terms, we are looking for drivers that have had at least 6 months of solo OTR driving experience. You might be wondering why we have this requirement. After all, you probably just spent a significant amount of money putting yourself through trucking school to earn your CDL license. It's important to us that you've shown for a significant amount of time that you can safely operate your truck.
We need that time to be on your own. Driving is a very solitary activity and it can take a toll on you. Driving by yourself is much different than having someone to chat with in the passenger seat. Bay & Bay wants to be sure that when you join our company, you'll be up for the challenges of driving many miles each day on your own.
We provide transportation services to customers all over the Midwest and the East Coast. Interstate, or OTR, drivers are essential to making sure we can meet the demands of our markets. This isn't to say there are no local driving assignments available. We just prefer that our drivers are versatile and able to take on any of the challenges that may present themselves.
Now that you know what Bay & Bay expects of new recruits, you can work on filling those requirements. We'll be here once you've got the experience and the drive to work for us.
For those that have over the 6 months of OTR solo driving experience, we encourage you to apply. We work with independent contractors, as well as hiring company drivers. Bay & Bay Transportation even offers lease purchase programs to help set you up for success in your transportation career.
Bay & Bay Transportation is committed to providing quality driven transportation of all kinds. Whether you need refrigerated, dry van, intermodal, or any other type of transportation, just contact us! We're the company you can trust with your transportation needs.
Image courtesy of dan at FreeDigitalPhotos.net