Flexible holiday scheduling is just another perk we offer truck drivers at Bay & Bay.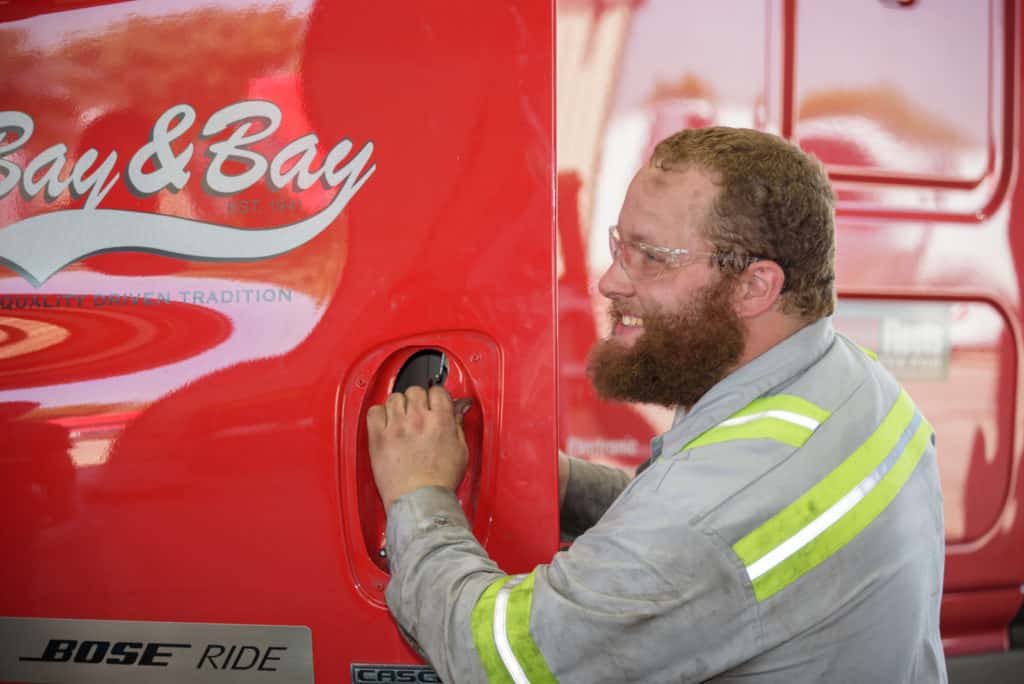 The holiday season is approaching and everyone is readying their plans for time off and traveling. This includes the truck drivers of Bay & Bay Transportation. It's important that we work closely with drivers and employees to make sure we can get them home to their families when they need, and safely at that.
A quick forum search will tell you that home time is a complex topic in the trucking industry. Typically, OTR drivers are gone for seven days at a time, have a few days off, then are back on the road again. Most forums suggest trying to find a small to medium sized company to work for. Typically, companies of this size (like Bay & Bay Transportation) have more flexibility to work with drivers on specific home time needs.
At Bay & Bay Transportation, we have a national reach within the transportation industry, but we are also a family. We care about you as a person, and not just a number. Through clear communication and advanced notice, we can help you balance the important things in your life: your career and your family. We work with you to make sure that your time home and your assignments align to help you meet the expectations needed to succeed with Bay & Bay.
In addition to clear communication, we also value maintenance and safety of all of the trucks at Bay & Bay Transportation. Regularly scheduled maintenance keeps trucks running in tip-top shape. We also have safety meetings and courses that offer both safety reminders and new safety tips to make sure you can make it home safely for the holidays.
Home time for truckers is an important part of truck driving jobs in Minnesota or anywhere else in the US. Bay & Bay Transportation offers competitive compensation and benefits. This doesn't just mean that the pay is awesome, but that the benefits (including home time and insurance) also live up to your expectations.
If you are interested in applying for an OTR truck driver position with Bay & Bay Transportation, check out our Driver Opportunities page to apply online and learn more. We'd love to hear from you!