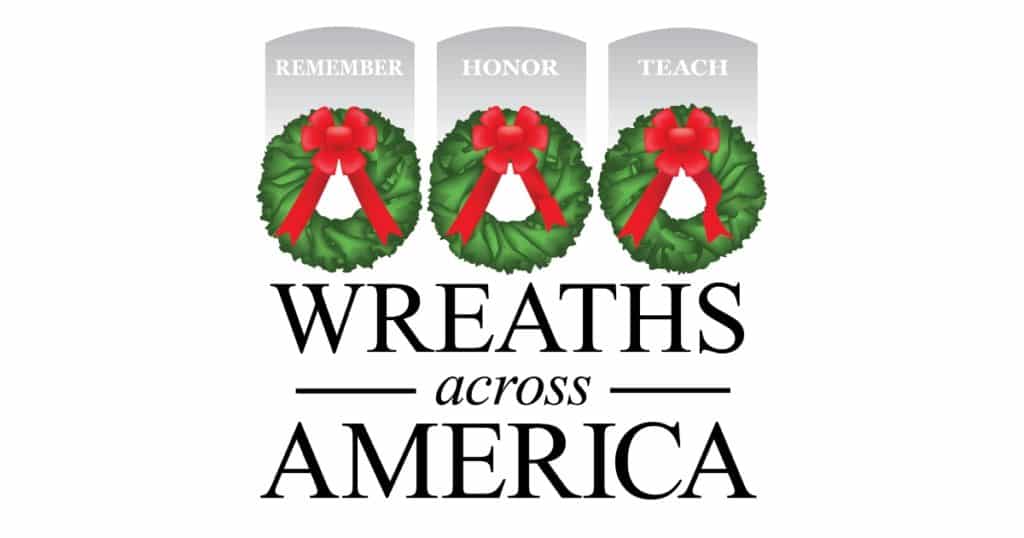 Last year, Bay & Bay Transportation participated in Wreaths Across America to honor fallen military heroes. We have long been an active force in honoring the men and women that serve in our military and provide safety and freedom for us. During the holidays, we are especially grateful for all of the sacrifices that have been made so we can continue enjoying our family and loved ones. Once again, we participated in the Wreaths Across America program to honor those fallen heroes.
Wreaths Across America is an organization with a mission to Remember, Honor, and Teach. Most notable is the wreath laying ceremony at Arlington in Virginia, coordinated with other local ceremonies through the country. Each year, over 300,000 wreaths are delivered to grave sites of military personnel across the country.
This year, Wreaths Across America took place on December 13th. Bay & Bay truck driver Julia Jimenez delivered wreaths from Maine to Arlington, VA, the main ceremony location. Kent Klausing, Tony Miller, and Tom Quintus joined Julia at the site as representatives of Bay & Bay. Be sure to check out the photos from their East Coast trip.
Additionally, Greg Post picked up a load of wreaths in Illinois and delivered them throughout Wisconsin, South Dakota, and Minnesota, including Fort Snelling in St. Paul. The entire program runs completely on volunteers, including the donation of time, money, and, in our case, truck drivers.
At Bay & Bay Transportation, we thoroughly believe in being an active part of our community and standing by the family values that have helped us thrive from the very beginning. We want to extend our sincerest thanks to active military personnel and their families. We wish you all a very happy holiday and a safe return home!