How did they come about? Bay & Bay Transportation explores the origins of these pit stops for truck drivers.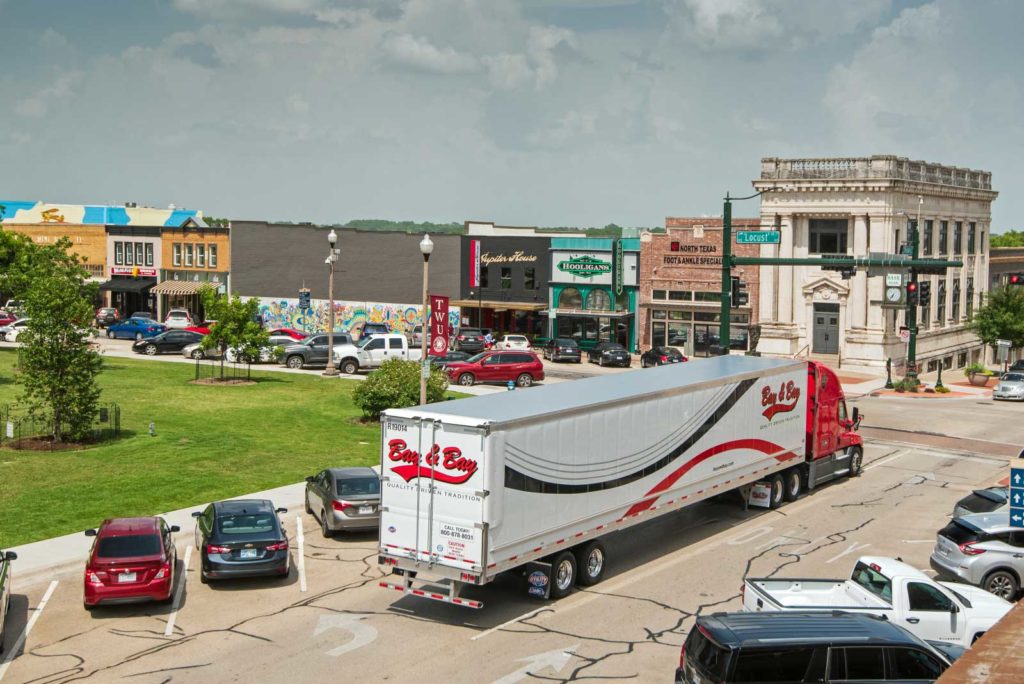 Bay & Bay Transportation truck drivers log many miles on the road, as do all truck drivers. Rest stops, or truck stops, have allowed drivers to keep on course and find a place of respite for over 60 years. Truck stops began to appear after the Interstate Highway System was implemented in full force under the guidance of President Eisenhower.
The interstate system allows for quick and direct travel throughout the U.S. and is a means of bypassing small towns. Can you imagine having to travel through every town and every stoplight to deliver your goods? Unfortunately, this direct path that bypassed the small towns also bypassed the gas stations and other amenities that truck drivers need.
So, the truck stop was born. Located directly on the interstates, truck stops allowed drivers to rest, gas up, restock, and buy other necessities without detouring extra miles into the closest town. The first truck stops only provided diesel fuel, but today, many consist of showers, restaurants, shops, gaming centers, and more.
Truck stops can vary greatly in size and amenities. Most state-run rest stops offer bedrooms, bathrooms, and vending machines, but not much in the way of fuel for either the truck or the body. Chain rest stops tend to offer much more. For instance, TA Travel Centers and Love's both provide fuel, truck care, and more amenities than your basic roadside rest stop. Some chains of truck stops even offer medical services, such as checkups and chiropractic appointments which can be a treat for drivers on the road.
The biggest truck stop in America, the Iowa 80 (exit 284 in Walcott, IA), provides almost every service you could need while you're traveling. From gas and food, laundry machines and barber shops, this is the place to stop if you find yourself with a few errands to take care of. The Iowa 80 even includes a movie theater and health facilities! It's almost like a small town within a city.
Truck stops are the most convenient place to stop while on the road, but after seeing so many chain stops, they may begin to look the same. While you're out on the road, don't forget to stop by the mom-and-pop shops that are just off the interstate. They can sometimes provide all of the same things you are looking for, but with a warm hometown smile and a snapshot of the part of America you're traveling through.
What are some of your favorite places to stop on the road? Do you prefer franchises or local stops?
---
Bay & Bay Transportation is a trucking and transportation company that is committed to providing quality services to our clients and investing in the talents of our people. If you are looking for a truck driving job in Minnesota, the Midwest, or on the East Coast, please click here to apply now. We can't wait to hear from you!