Choose your favorite interstate highway in the United States. Chances are the interstate you chose passes through or crosses another interstate leading to Texas. And with more than 3,200 miles, Texas has more interstate mileage than any other state! The San Antonio, TX area is practically Bay & Bay Transportation's southern home base.
The Lone Star State is a Straight Shot Down I-35 From Bay & Bay HQ
Right up there with Minnesota and Wisconsin, Texas is a leader hiring locations. While drivers are exceptionally valuable to us, logistics specialists, recruiters, and salespeople are among the many other career opportunities we need to support our esteemed men and women out on the road.
Trucks move nearly half of all freight in the sate of Texas
Freight transportation in Texas is expected to continue rising. An average load can include anything from agriculture products to manufacturing materials. Our nationwide fleet of trucks are guided by a world-class logistics arm. State of the art technology and practices ensure deliveries arrive on time, no matter their content or mode of transport. Discover why we are among the best fleets to work with. Bay & Bay Transportation is quality-driven tradition.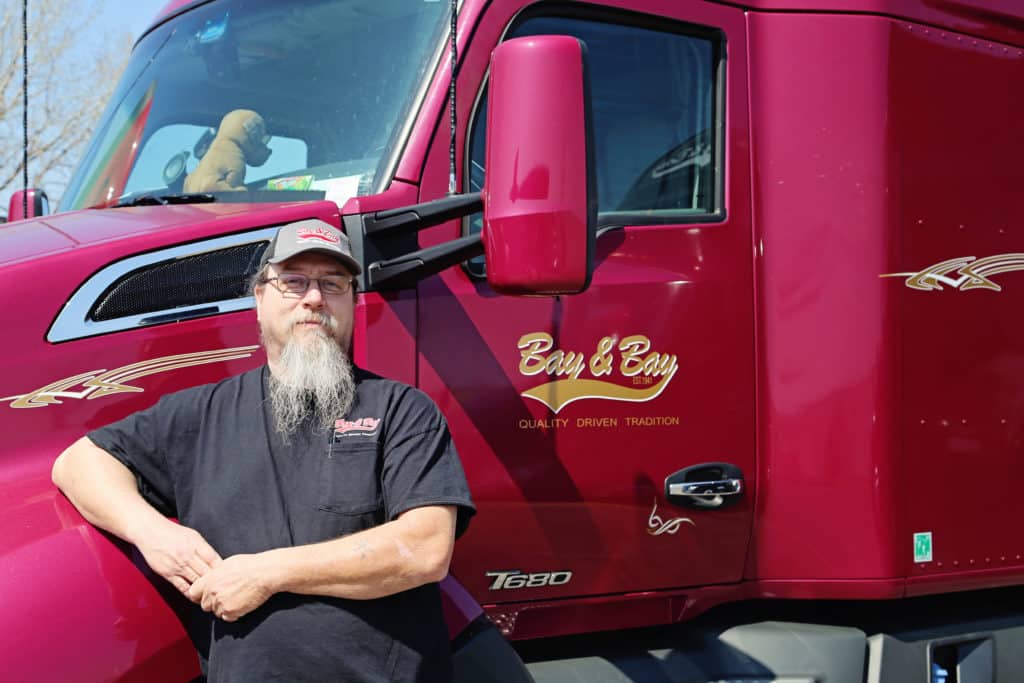 "I stay with Bay & Bay because I know that I am genuinely appreciated."

Kevin Wojtasiak
BAY & BAY COMPANY DRIVER
We're a trucking and logistics company that provides a variety of transportation solutions throughout the Southwest. In order to best serve our local and national clients, Bay & Bay is currently offering over-the-road truck driving jobs. These transportation in Texas positions are available in our Fort Worth, Allen, and Buda locations.
Bay & Bay Transportation believes in offering both opportunities and resources to help drivers be the most profitable they can be. One size does not fit all in driver opportunities, so we offer several options. Some drivers prefer to take advantage of our lease-to-own program. Independent contract drivers work with the highest-quality equipment and often with budget-friendly payment plans. The Bay & Bay driving team includes both owner/operators and company drivers. We offer everyone the support they need to not only succeed, but also stay safe.
Drivers interested in joining the Bay & Bay team can Apply Now. And for more information about our career opportunities, call us at (888) 801-3026 . Visit our web page to learn about our services in the San Antonio, TX, area and several other locations across North America.