Whether it's hurricanes, floods, or typhoons, natural disasters can significantly impact the logistics, shipping, or transportation industries. Keep in mind that these catastrophes can be life-threatening and damage goods.
Due to these factors, companies in the shipment, logistics, seaport, and transportation industries may need to halt operations for some time. Despite these, here are few more aspects of how disaster can influence and disrupt operations.
Bay & Bay has over 50 years of experience serving some of the nation's leading corporations. We specialize in providing world class service and take great pride in the work we do. Bay & Bay offers a vast array of services in order to meet your transportation needs Nationwide. On top of that, our track record proves your load will arrive safe and on time.
We never stop moving. Continue reading to learn how natural disasters affect transportation industries.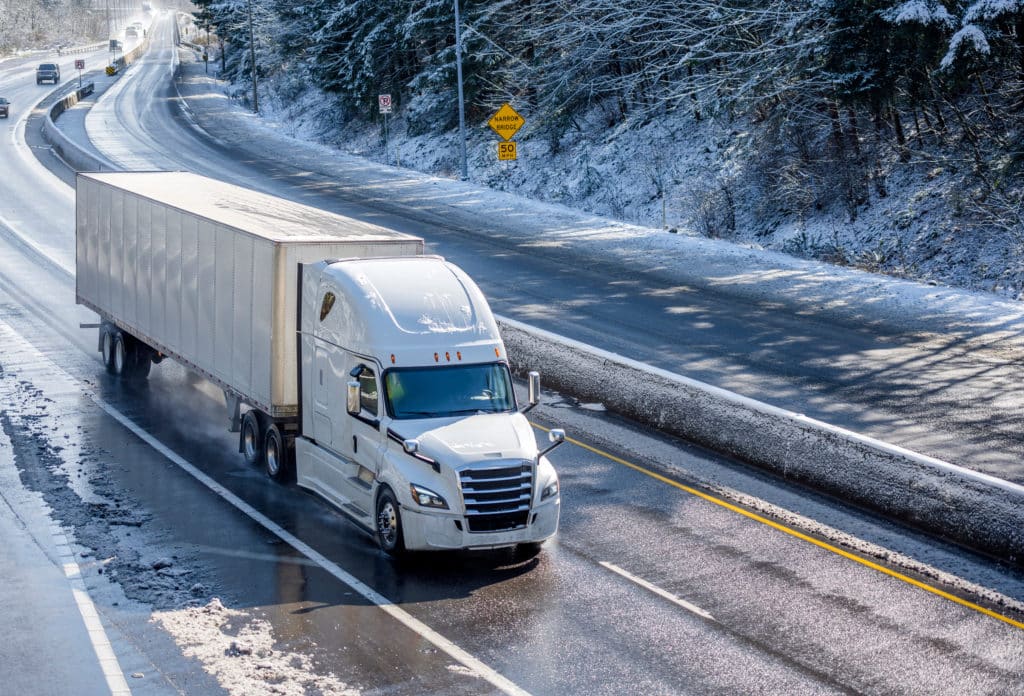 Limited Options
Severe weather conditions can prevent trucks from getting on the road. This way, after a disaster, there are minimal transportation equipment and resources. Note that this limited availability significantly increases the prices of goods and services.
Not to mention, even if you can pay the price, finding a truck to load your goods and ship is almost impossible to find during severe weather.
Modification in Schedule
Time is very important in the logistics and transport business. It is vital to transport your goods to another place in a designated amount of time to meet your customers' needs.
On the other hand, if you sell something that needs to get on time to its destination to retain its usefulness and freshness, such as fruits and veggies or other perishables, you need to know that late delivery can adversely affect your products.
Also, keep in mind that trucker drivers sometimes need to take longer routes to ship goods securely and safely, which requires more time and money.
Security of Drivers
When a storm, hurricane, or other disaster strikes, trucking companies need to understand the severity of the weather. They also need to consider the road conditions to ensure the safety of their drivers. This is why most freight carriers have a response team that is trained to deal with bad weather conditions. Additionally, they also have backup trucks and drivers in order to ensure prompt shipments.
However, regardless of having a backup plan, you should never take the disaster lightly. Logistic companies may have to halt operations when there is a risk of causalities and road accidents.
Damaged Seaports and Airports
Even if road conditions are perfectly fine, a natural disaster can cause severe damage to seaports and airports. Since truck drivers typically have to load or retrieve goods from ports and airports, they cannot do so because of the weather. They might have to wait until the airports or seaports resume operations.
Bottom Line
While it's true that logistics, shipment, and transportation industries have to experience severe problems during natural disasters, most of the time, they still manage to meet deadlines. This usually happens when companies have proper planning and are adequately equipped to deal with disasters. They have acclimated to know how natural disasters affect transportation industries
As a trusted third party Logistics provider, we bring you supply chain capacity with quality you can count on. Each carrier within our network follows a strict vetting process, allowing us to work with only the best. We are an active member of the TIA (Transportation Intermediaries Association), the TCA (Truckload Carriers Association) and the IANA (Intermodal Association of North America).
As a licensed, bonded and insured Logistics company, our network consists of thousands of qualified carriers and related service providers across North America.
Road or Rail, rest assured we've got you covered.