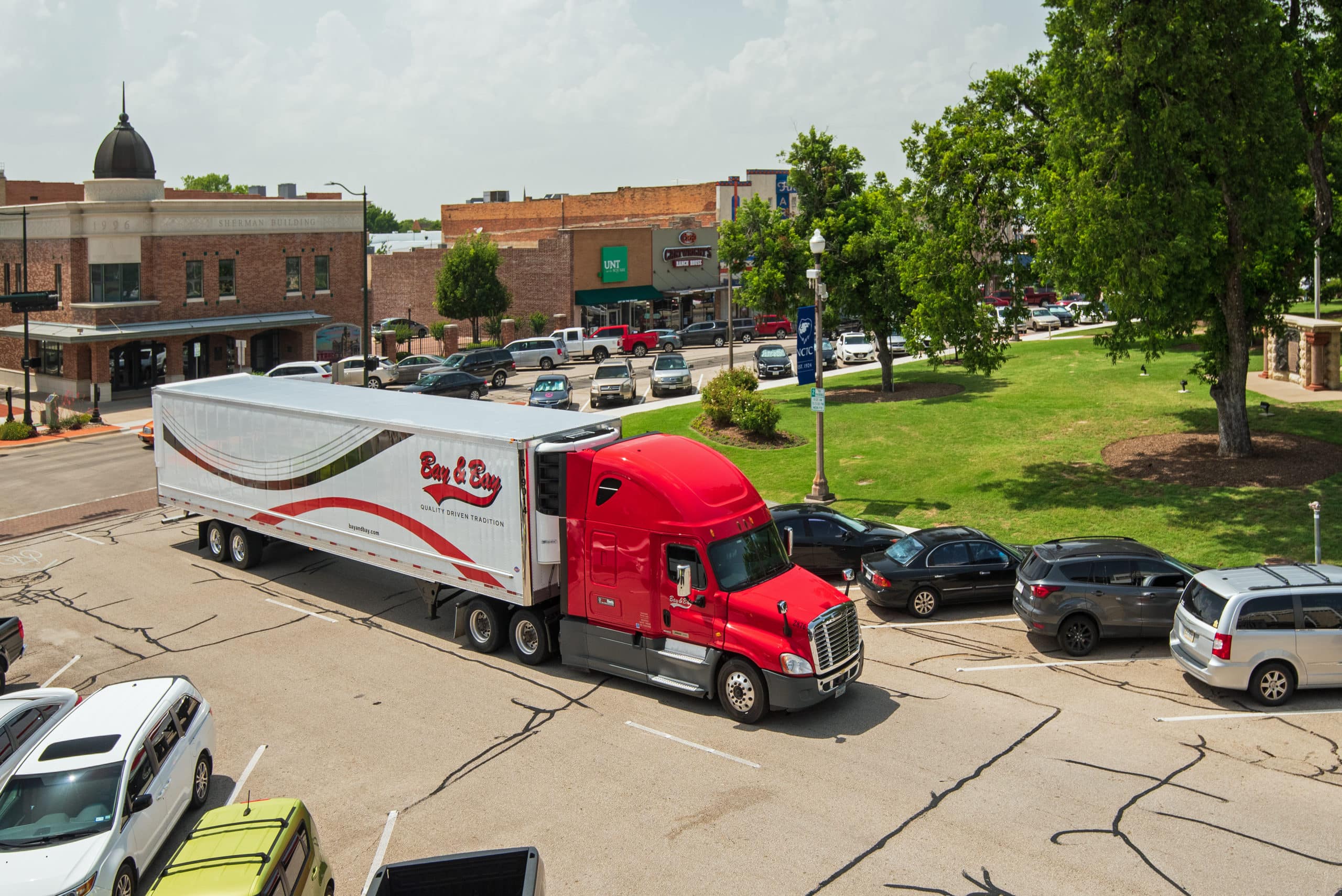 REFRIGERATED TRUCKING
Reliable Service
You Can Depend On
Refrigerated Transportation
Refrigerated trucking has been our business – for decades. Our track record and customer satisfaction speaks for itself. We have served some of the nation's leading corporation's cold chains consistently by providing reefer transportation solutions through our highly acclaimed fleet and world-class 3PL. We understand the need to get your products delivered as demanded, and safely. Whether a new or existing customer, you can expect an unwavering commitment to reliable service, safety conscious practices and customer satisfaction.
"I love the Bay & Bay fleet and have also grown to equally appreciate your fantastic Logistics Division. Our customers get on-time, error free deliveries whether on a Bay truck, or one of your for-hire carriers. Thank You!!"
Expect the Best
All newer, reliable equipment: 53-foot refrigerated air ride trailers with technologically advanced Thermo King Smart Reefers for maximum protection of refrigerated, frozen and other temperature-sensitive loads
Personalized dispatch offers real people in real time to streamline delivery and ensure optimum service when handling reefer goods
Highly experienced staff and independent contractors boast a collective on-time pickup and delivery record of more than 99 percent
Drivers with the most current technological training in Smart Reefers
On Time Delivery
Bay & Bay offers results, not excuses. When you need your refrigerated product delivered by deadline, count on us to get it there on time.
Dependability
We know our customers expect the best refrigerated transportation services out there. We truly believe we have the best when it comes to reefer equipment and operators. Bay & Bay only hires experienced, dependable drivers with impeccable safety records. We're proud to say we have one of the lowest turnover rates in our industry.
Modern Equipment
Rightly so, our customers expect their delivery on time and in good condition. We invest in new equipment regularly to ensure better fuel economy, minimal maintenance and breakdowns, and oversall safe travel.
Technology Keeping You Connected
A successful business keeps its finger on the pulse of its product's journey. Bay & Bay leads the industry in continuous tracking and communication between drivers and clients. By using QUALCOMM tracking and EDI technology, we can provide load tender, freight invoices, load confirmation, status reports and customer acceptance shipment status on demand. MacroPoint and Four Kites technology integrates with our TMS providing you shipment visibility with capacity sourced through our Logistics team.
Logistics Division
In today's business environment, we must operate our trucks with discipline and operational efficiencies in mind. We've built a world class Logistics team to offer you refrigerated transportation services Nationwide. Whether it be a Bay and Bay truck or a truck from our database of safety and performance vetted carriers throughout the Nation, you'll be sure to get the consistent on-time, hassle-free service that you expect.
Safety First
We are committed to staying current with – and strictly following – FDA federal guidelines for handling perishable food products.
"We've done business with Bay & Bay for many years. Best eighteen wheels on the road."

Work With Us
Our highly experienced staff and independent contractors boast a collective
on-time pickup and delivery record of more than 99 percent!
Let us take care of your refrigerated transportation needs today.