Bay & Bay Transportation explores the effects of day-after-Thanksgiving shopping on truck drivers.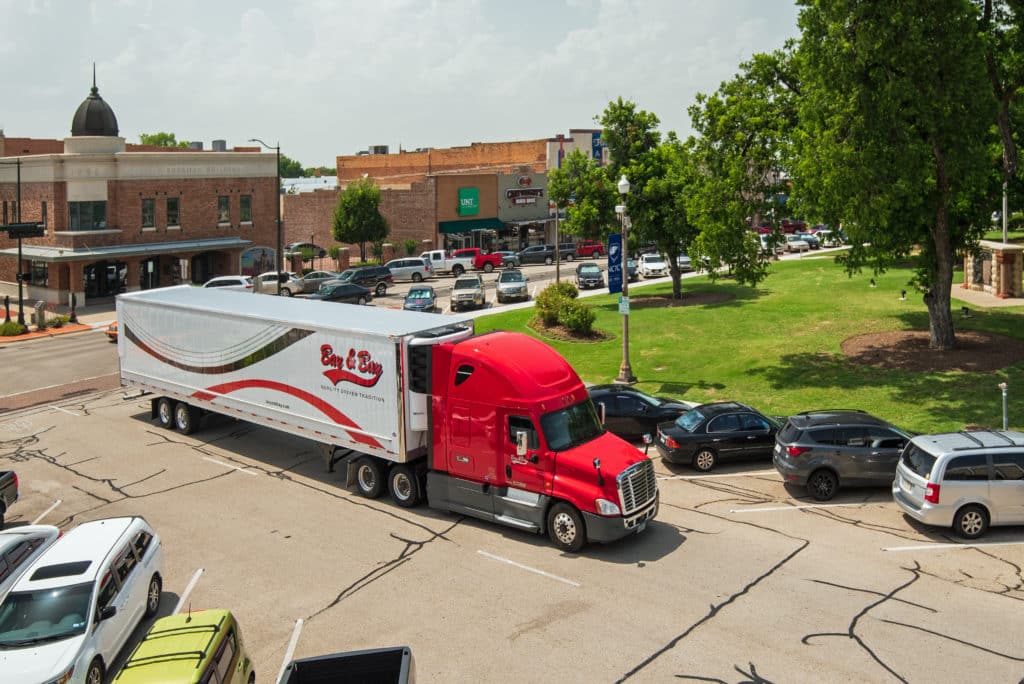 As we flip the calendars to November, many are gearing up for the holidays, and that includes Black Friday. While consumers are focusing on the best deals and safely venturing out to stores, truck and transportation companies in Minnesota and across the US are preparing for the increase in miles and loads. Though Black Friday may seem like just a weekend event, the retail and transportation industries have been prepping for it for quite a while now.
How do truck drivers play in to all of this? Now more than ever, it is extremely important to deliver goods on time. Bay & Bay Transportation provides dry van, flatbed, and intermodal transportation services to ensure that your goods are delivered on time to stores and warehouses across the Midwest. Additionally, we are a licensed, bonded, and insured property broker, so you never have to worry about property loss when you work with us.
Bay & Bay Transportation hires experienced truck drivers in Minnesota and across the country. By employing drivers that are local to the area they deliver, we ensure the quickest routes, the safest travels, and, maybe most importantly, significant home time during the holiday season.
Black Friday is not just a time for stores to move from the red to the black. The transportation industry also thrives in this time. Beginning in November and extending through Christmas, we are working hard to keep stores in supply. In fact, during the last recession, Black Friday and Cyber Monday were key players in pulling the trucking industry through. No matter your views, the earlier that holiday shopping begins, the stronger the retail and transportation industry emerges.
Bay & Bay Transportation has proudly been providing quality transportation services for a variety of industries for many decades. We are continuously looking for experienced OTR and owner-operator drivers to join our family. If you are interested in applying, click here to apply online or check out our truck driver hiring locations nationwide. We can't wait to hear from you. Happy Holidays!
(Image courtesy of papaija2008 at FreeDigitalPhotos.net)